Secrets to Ace your H1 & H2 Economics Classes
Bernard Ng will share with you the secrets of their success – How students who have consistently failed Economics managed to achieve As in their A levels eventually
Register for these Exclusive H1 & H2 Economics Classes
Call 6345 3147 to inquire about our classes for Economics
About Inspire Education Centre

Inspire Education Centre has helped more than 900 students improve their grades so that they can gain entry into their higher learning opportunities of their choice. Whether you are a school dropout, O or A level re-taker, you can get into Junior College, Polytechnic or a reputable University. Our students have a high success rate of progression to further education. They are able to make up for lost time with our intensive programs with a guided and structured curriculum.
Critical Thinking Skills Impartation
Our tutors impart Critical Thinking skills, stimulate discussions and thought processes so that your child can think and assess ideas and concepts independently. Your child will start to feel more confident when expressing his/her viewpoints in essays for English/General Paper, Economics, Literature, Social Studies or History. The results simply follow naturally.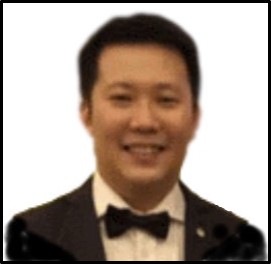 Bernard Ng has been a financial industry professional for over 18 years. He shares his passion for the world of economics, business and finance with his students. He has been teaching Economics, Management of Business and General Paper for more than 10 years. According to his students, Mr Ng is 'awesome' when it comes to the application of economics theory to real issues facing the world. He helps his students understand the world of economics through his insightful and up-date perspectives. Mr Ng has taught many students who face tremendous obstacles between them and their dreams. There were students who came with U (ungraded grades) but ended up scoring an A grade for their A levels Economics.
Proven Methods To Improve Your Economics Answering Techniques

Students who adhere to our tried and tested methodologies and effective answering techniques can definitely do so much better.
Taught by Inspire Education Centre's A Level Economics and Management of Business Specialist – Mr Ng with over 10 years experience teaching A Level Economics and Management of Business

Specially selected materials and practices to develop Case Study Question responses and Essay writing skills

Small class size of up to a max of 9 students per class to achieve optimum results
Proven Track Record for Improving Economics Grades

For something as varied and complex as Case Study Questions for Economics, is it possible to score A grades? The answer is a resounding YES! It can be done.
A Level H2 Economics
Before: U (Temasek JC Year 1 Promo)
After: A (In 2017 GCE A levels)
"Inspire Education Centre provided a lot of content required to prepare me for my examinations and even provided tips that helped me boost my marks. More importantly, I managed to see economics in a bigger picture, thus making my studies for economics more purposeful and efficient."
~ Martin, Temasek Junior College
H1 Economics, General Paper, H2 Physics
Before: (U and S grades)
After: H1 Economics – B, General Paper – B, Physics – B
"Thank you for the guidance and help for the past year! I am grateful to the teachers here for the big improvement in grades. Thank you very much! I can finally enter NTU Business which is my course of choice."
~ Ng Guan Wei has been accepted into Nanyang Technological University
H1 Economics
Before: B
After: A
"Mr. Ng was able to integrate many topics together and made some mind maps to further help our understanding. Furthermore, he was able to give us examples to help in our essays. Also, he gave concise notes and he was able to spot the essay questions for our exams to alleviate our load."
~ Venkat, Jurong Junior College
From a "S" grade in Economics for almost 2 years in Raffles Institution (RI) to an A grade in the A levels for H2 Economics, a testimony from a former RI student, Qystina from the 2018 H2 Economics JC Tuition class at Inspire Education Centre: 
I found out about Inspire Education 2 months before A levels. I was not doing well for my mid-year exams and Prelims so I decided to give it a go. What I liked about Mr. Ng's teachings was that he actually profiled his students and assessed their area of weakness. On my first day at the tuition centre, we had a conversation where he assessed the depth of my understanding of Economics. I liked the fact that he tied the subject with others such as General Paper and Geography hence making his introductory lesson very authentic and interesting.
I am thankful for the fact that he was the only educator who was able to maintain my interest in the lessons, which usually extended beyond the stipulated time. His personalized concern for his students in ensuring that we have acquired the understanding of the topic he taught was very commendable. Before our actual exams, he had kindly checked on our notes to ensure that all were intact with no topics overlooked. The tips he gave were really on point and apt. Mr. Ng has taught me how to link my answers to the questions and apply the facts wisely. I used to get S for all my exams, even Prelims, but it went right up to A, in the 2 months I was with him. I could contact him whenever I had questions pertaining to Economics and he always made time to explain the answers. To me, he was a really effective teacher who knew his students and was hence able to give specific, targeted help based on our weak areas.
INSPIRE EDUCATION CENTRE
50 East Coast Road #02-144 Roxy Square Singapore 428769, Tel: 6345 3147
MRT and bus services to our centre
Nearest MRT: Paya Lebar, Eunos, Dakota
Opposite Parkway Parade Bus Stop 92041: 15,31,36, 43, 48, 134, 135, 196, 197,541, 966, 853*(weekend only)
Roxy Square Bus Stop 92119 : 10, 12, 14, 32,40
Directions to our centre
Walk into the shopping centre next to Grand Mercure Roxy Hotel. Take the escalator to the 2nd floor and turn left and walk straight. We are behind the lift. (For google maps, try to search for Grand Mercure Roxy Hotel as the location is more accurate.)
Register Now To Secure Your Seats!