SECONDARY
English
Maths/A.Maths
Sc. (Phy./Chem./Bio.)
Physics
Chemistry
Biology
Economics
S.S/History/Lit./Geog. Elec
Literature
Business Studies
Language Arts
Principles of Accounts
JUNIOR COLLEGE
H1 General Paper
H1/H2 Mathematics
H1/H2 Physics
H1/H2 Chemistry
H1/H2 Economics
H1/H2 Literature
H1/H2 History
H2 Principles of Accounting
H2 English Language and Linguistics
H2 Mgt. of Business
Dear Concerned Parent
You may have reached this website because you are worried about your child's humanities scores as these scores are compulsory in the computation of your child's points for Junior College and University entry. 
Is your child disheartened with LOW scores for humanities?
Is your child making the best efforts but NOT getting results?
Is your child NOT having the discipline to self-study for the subject?
Discover key strategies for your child to not just improve but love and enjoy the humanities.  
Why do parents and students trust us year after year?
Over the last 10 years, we have helped more than 900 students boost their grades up by 2-3 grade bands.
Let our caring and concerned teachers help your child achieve more.
For something as varied and subjective as Source Based Questions for Social Studies, is it possible to score A grades? The answer is a resounding YES! It can be done. In fact, ALL our students in the Combined Humanities class scored As in 2015 and based on past record, 75% of our students achieve As, beating the National Average of 28% distinction for Combined Humanities. Students who closely follow our tried and tested methodologies and effective answering techniques can surely do so much better.
Critical Thinking Skills Impartation
Our tutors impart Critical Thinking skills, stimulate discussions and thought processes so that your child can think and assess ideas and concepts independently. Naturally your child will start to feel more confident when expressing his/her viewpoints in essays for English/General Paper, Economics, Literature, Social Studies or History.
The results simply follow naturally.
O Level Combined Humanities
(Social Studies),
Before: F9
After: A2
I am grateful for having joined Inspire and the vast improvement within a short timeframe of just 4 months!
~Fred, Beatty Secondary School
One Top Student's journey to success
I had tutored and mentored Guan Zhong since Primary level until GCE A level. Equipped with the right study skills and critical analysis skills, Guan Zhong aced his exams for O levels and A levels. He also did well in the competitive interview for entry into Medicine.
"Thanks Mr Ho for being such an awesome teacher that makes lessons fun!
I was ranked 2nd in  JC1 cohort for General Paper."
~Tan Guan Zhong – Victoria Junior College
(Now in Lee Kong Chian School of Medicine -The Lee Kong Chian School of Medicine, a partnership between Nanyang Technological University (NTU Singapore) and Imperial College London (Imperial)
Our Dedicated Teachers
Who Truly Care

MR HO – Social Studies / History / General Paper / Literature Specialist
(National University of Singapore – Bachelor of Arts, English Language & Sociology)
Armed with over 10 years of experience teaching hundreds of students, Mr HO motivates and carefully guides his tutees to excel in their studies. By following his advice and study methods, his students have been able to further their studies in university (be it in Medicine, Engineering or Arts and Social Sciences).
"Mr Ho is honestly a wonderful teacher. He has gone beyond the call of duty and his guidance have brought me far. He is very patient and understanding. He never gave up on me and always have faith in my ability to succeed. Any student learning under him is definitely blessed. Thank you Mr Ho!"
~ Saloni Swaminathan, Inspire Education Centre student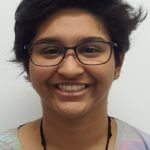 H2 Literature in English
Before : D
After : A
"Mr Ho helped me streamline my train of thought when approaching questions and texts. My ideas came out much more clearly and concisely! His teaching really gets down to the bottom of things and secures the foundation needed to write essays properly."
~ Benjamin, Victoria Junior College
O Level English – A1
Social Studies – A2
"I am writing to sincerely thank you for guiding my son, Heng Sheng, through this tough O level period. I am glad to tell you that he has scored relatively very well for both his English and Combined Humanities, and could not have done so without your help. He scored A1 for English and A2 for Combined Humanities (Social Studies).
I have come to know that you specially took the time to individually mark his home work and personally give him tips on how his work could be improved on. This has aided him in his studies tremendously, and is a good practice for a teacher to go beyond his time to coach students. Thank You."

Yours sincerely,
Lee Chin Siong
Parent of Lee Heng Sheng
~ Lee Heng Sheng, Nan Hua High School (Now in Raffles Institution)

MS CHEW – English Language/Linguistics / Literature Specialist
(National University of Singapore – Bachelor of Arts, English Language & Literature in English)
MS CHEW has over 8 years of experience teaching English & Literature. She equips her students with the necessary analysis and criticism skills they need to tackle tough English comprehension questions easily and interpret meaning in text. Her classes give students an understanding of Writer's Craft in poetry, prose and drama. She empowers her students to craft critical and apposite essays.
H2 Literature in English
Before: B
After: A
"Inspire Education Centre provides useful notes and essays that are greatly useful for my revision. The feedback I received from the tutors also helped my revision for Literature."
~ Adeline – Accepted into National University of Singapore
O Level English Language
Before : D7
After : A2
"During my first GCE 'O' levels examination, I got a D7 for my English. I was extremely devastated. But thanks to Ms Chew's help and guidance, I went from failure to a distinction. It was a completely unexpected turn of events. I was expecting only a pass but a distinction is something else."
~ Ace Low
NG – Economics / Management of Business Specialist 
(The University of London – Bachelor of Science, Hons in Economics and Management)
Mr. NG shares his love for the world of economics, business and finance with his students being a financial industry professional of more than 15 years. Mr. NG has over 9 years of experience in teaching Economics. Students feedback that he is great at spotting exam questions and explaining how economic theory is applied to real-world issues. Students gain much insight into the financial world through his insightful and up-to-date perspectives.
His 2018 A levels class of H2 Economics students attained 100% A and B grades.
(2 in 3 achieved A, 1 in 3 achieved B)
His 2017 A levels class of H2 Economics students attained 50% A grade.
His 2016 A levels class of H1 Economics students attained 100% A grades.
His 2015 A levels class of H1 Economics students attained 100% B grades.
H2 Economics
Before: U
After: A
"Inspire Education Centre provided a lot of content required to prepare me for my examinations and even provided tips that helped me boost my marks. More importantly, I managed to see economics in a bigger picture, thus making my studies for economics more purposeful and efficient."
~ Martin, Temasek Junior College
H1 Economics, General Paper, H2 Physics
Before: (U and S grades)
After: H1 Economics – B, General Paper – B, Physics – B
"Thank you for the guidance and help for the past year! I am grateful to the teachers here for the big improvement in grades. Thank you very much! I can finally enter NTU Business which is my course of choice."
~ Ng Guan Wei, has been accepted into Nanyang Technological University
H1 Economics
Before: B
After: A
"Mr Ng was able to integrate many topics together and made some mind maps to further help our understanding. Furthermore, he was able to give us examples to help in our essays. Also he gave concise notes and he was able to spot the essay questions for our exams to alleviate our load."
~ Venkat, Jurong Junior College 
MR CHEN – History Specialist
(University of Oxford – Master of Studies in Global & Imperial History and National University of Singapore – Bachelor of Arts (Hons.) History) 
MR CHEN is passionate about History and its real world applications in making sense of the globalised world that we live in presently. His in depth understanding of world economies in relation to historical events and perspective is invaluable. Students get a paradigm shift in their perspective of history as a subject. MR CHEN focuses imparting essay crafting skills and understanding of arguments that helps students essays stand out.
H2 History
Before: D
After: A
"Thank you so much. You made History so much more manageable and the studying tips really saved me."
~ Harini, Temasek Junior College
MS IRENE – O & A Level Principles of Accounts Specialist
(ACCA Affiliate, Chartered Institute of Management Accountants (CIMA), Institute of Chartered Accountants of England & Wales (ICAEW), University of Mauritius – Bachelor of Science (Hons.) in Management Studies) 
MS IRENE has extensive professional experience as an accountant and was an auditor in the top 5 accounting firm in the UK. She imparts her love for accounting and real-world knowledge in an easy to understand manner to students. Students find her classes engaging as she makes them apply their knowledge to their daily lives. She likes to quote that POA is the "only subject that you can score full marks in". She was also the top scorer for a number of accounting exam papers when she was a student herself.
 "I am really thankful to Ms. Irene for helping me with my POA. Her encouragement to me really helped a lot. I improved greatly thanks to her!"
~ Cynthia
(improved 2 grades up)
Sec 3 POA
Before: E8
After: A2
 ~ Winston
MR YONG – H2 Mathematics Specialist
(The University of Oklahoma – Master of Science – Electrical Engineering)
MR YONG has over 20 years of experience lecturing and tutoring. He has taught students from RI, RGS, HCI, TJC, DHS etc. He is always ready to help whenever his students need assistance with problematic physics/mathematics tutorial questions from their JCs or they need to clarify their concepts. Mr. Yong does not over complicate mathematics but simplifies it. He tries to build up students' conceptual fundamentals first before approaching more challenging sums.
MR YONG is also the author of "Getting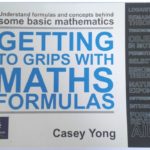 to Grips with Maths Formulas" a Mathematics guidebook published by Pearson Education (Longman) Limited
"Even though it's not an A, but your tips really improved my math from just passing at prelims to B at A levels. Mr. Yong, you've been very helpful with my H2 math. I don't understand some things; I come to class and I understand them from you. I really hope more students will be inspired by you."
H2 Mathematics
Before E | After B
– Jian Hui
"There are many good teachers, a few great teachers, and one or two life-changing teachers. I am fortunate and thankful that I have encountered a life-changing teacher in the form of Mr. Yong." 
– Gallen
Get a waiver of our registration fee (worth up to $40) only through this website.
INSPIRE EDUCATION CENTRE
50 East Coast Road #02-144 Roxy Square Singapore 428769, Tel: 6345 3147
MRT and bus services to our centre
Nearest MRT: Paya Lebar, Eunos, Dakota
Opposite Parkway Parade Bus Stop 92041: 15,31,36, 43, 48, 134, 135, 196, 197,541, 966, 853*(weekend only)
Roxy Square Bus Stop 92119 : 10, 12, 14, 32,40
Directions to our centre
Walk into the shopping centre next to Grand Mercure Roxy Hotel. Take the escalator to the 2nd floor and turn left and walk straight. We are behind the lift. (For google maps, try to search for Grand Mercure Roxy Hotel as the location is more accurate.)
50 East Coast Road #02-144 Roxy Square Singapore 428769